Digital Transaction Banking
Transaction Banking. Delivered.
A composable, cloud-native, integrated transaction banking platform powered by microservices and open banking APIs
Covers the working capital cycle from accounts services, payments, liquidity, collections, virtual accounts, trade & supply chain finance
Change the face of Transaction Banking with a comprehensive integrated front-to-back platform
More than 60 global banking groups are benefitting from this world-leading solution
which handles 50% of the total corporate collections' transactions across India, Middle East, Africa & APAC
Value of transactions processed every year
Total amount of salaries paid every
year
Corporate transactions executed every year
for core banking and other finance solutions
What's New for 2023 in Digital Transaction Banking
Become future-proof, risk-proof, compliant and profitable.

Power your bank operations front-to-back with Digital Transaction Banking
Real-time Persona-based Dashboards
Maximize your gains and limit losses with an in-depth 360 degree view powered by real time account and payment insights
Advanced Mobility with Rich UX
Get the ANYTIME ANYWHERE mobile banking experience for your customers. Designed specifically for SMEs to speed-up banking interactions and transact at scale
Digital Self Onboarding
Capture fees in weeks with rapid digital onboarding and save up to 70% in costs of onboarding operations
Market Ready User Journeys
Integrated end to end Cash management with market ready user journeys across domains and countries
Open Banking APIs
Adopt Open Banking and rapidly expand APIs to enable painless integration for corporates into banking ecosystem and access new business services effortlessly
Improved Operational Efficiency
Make more money and retain/acquire more customers with improved operational efficiency
What's in it for the banks?
Banks benefit from Digital Transaction Banking with enhanced corporate and SME customer experience, improved operational efficiency, significantly reduced risks and increased revenue streams
How do I retain existing customers?
Change the game in SME banking and increase the stickiness of your clients by offering a full suite of products specifically tailored to increase customer loyalty and acquire new clients
How to win more wallet share and increase revenue?
Higher cost savings powered by digital technology leads to additional budgets that can be used to focus on enhancing customer experience
How do I increase revenue and enable customer stickiness?
Market and promote a bouquet of products that can be used for up-selling and cross-selling to corporates available across domains
How do I optimize systems, process and people to get greater efficiency?
Eliminate the grind of multiple changes in core banking or other systems and be able to provide better business benefits with higher efficiency and reduced costs
What's in it for the clients?
Clients benefit from Digital Transaction Banking with frictional digital banking experience, visually rich dashboards to enable better decision making, savings on operational costs and effective revenue growth
Collection of school fees using Virtual Accounts
Eliminate costly overheads by promoting parents to 'self-register' and use of Virtual Accounts for clear identification and mapping to the right children with an automated process
Liquidity is vital to the corporate airline business
Get instant views of complex data and flexibility to choose the right structure to optimize liquidity management
Solve airline complexities with money available at the right place, right time, right currency, right bank, right country
Gain control of insurance premiums with cash concentration
Manage surplus funds with a single click and enable growth in revenue pool with a cash concentration account
Help corporate treasurers gain full visibility of funds across all accounts
Digital Transaction Banking Product Suite
All in one place, from the same integrated solution
Contextual Banking Experience
Instantly know exactly what is going on in your business, with insights to help you decide and transact appropriately
Account Services
Fetch balances across your customer's bank accounts to provide a consolidated account position
Payments
Increase STP by automatically sending multi-currency files for Cross border payments as required
Liquidity
Win more RFPs and help your existing customers by having the perfect liquidity structure for better fund utilization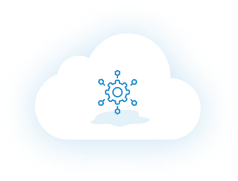 Collections & Receivables
Help your clients with automatic reconciliation and optimize the collection process for faster settlement
Virtual Accounts
Reduce the number of operating accounts to move funds without any transaction hitting a real bank account
Trade & Supply Chain Finance
Win your client's customers' & supplier's finance needs using next-gen trade and supply chain finance digitalisation
SME Banking
Offer a full suite of products specifically tailored for SMEs to increase customer stickiness and acquire new clients
What do industry leaders have to say?
This success can be yours!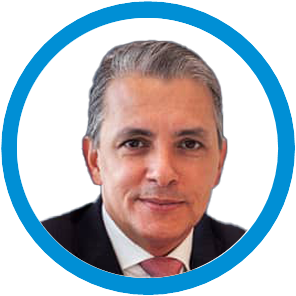 Miguel Rio Tinto
Group CIO,
Emirates NBD Group
We looked worldwide, for platforms that could serve corporates. With Intellect, we found that platform. It is actually a very rich platform, functionally. More importantly, from the user interface and user experience, it's a platform that supports end-to-end journeys, not just transaction banking, but beyond.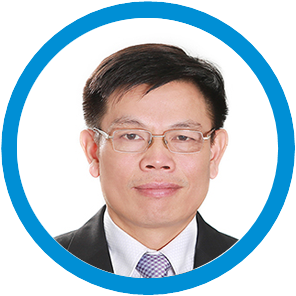 Dao Minh Tuan
Deputy General Director, Vietcombank
VCB CashUp is a key, large-scale Information Technology program and is of significant importance to Vietcombank's business in the coming years. Vietcombank has spent 2 years studying the pre-feasibility of the project until it selected iGTB for ensuring success in implementing the project.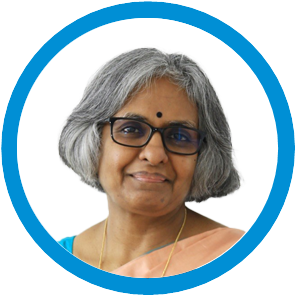 Shalini Warrier
Chief Operating Officer,
Federal Bank
Our motto is "Digital at the Fore, Human at the Core" and this implementation with iGTB echoes that message – a full digital refresh, with the final aim of making life as easy as possible for our SMEs to large corporate clients and will help unlock the huge potential in the Indian transaction banking market.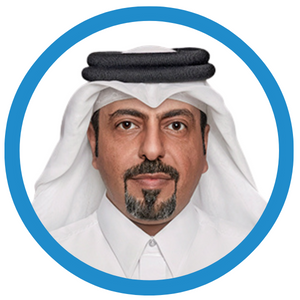 Adel Al Malki
General Manager, Information Technology, QNB Group
iGTB's state-of-the-art solution that can handle high volumes and drive efficiency will be a critical enabler for our ambitious growth plans – giving us the tools to open up new lines of business, offer support for multi-country regulatory issues and other local requirements, and provide faster client on-boarding.
Digital Transaction Banking on iGTB Cloud
Accelerate your digital transformation with the world's first fully integrated, composable & cloud-ready Transaction Banking platform powered by micro services and open banking APIs
Please Fill Form
Talk to our team of experts to learn how we can accelerate your banking transformation journey.